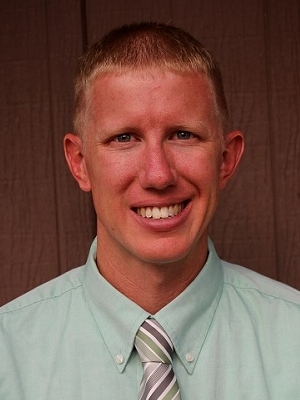 Pastor Steve Bussis
Lead Pastor
Pastor Steve is the lead pastor for Bethel.
After being raised in a wonderful Christian home in Beaverdam, Michigan and obtaining a degree in Accounting from Grand Valley State University, I sensed the Lord calling me into pastoral ministry. That call led me to Westminster Seminary California, from which I graduated in 2008. In 2009, I was ordained as a Minister of Word and Sacrament in Coopersville CRC, where I served for 6 years. I began serving as pastor at Bethel in 2016. My wife Julie and I have been married since 2008, and the Lord has blessed us with 4 children. I love serving the Lord as a pastor, ministering the gospel of Jesus Christ and shepherding His flock. And I love serving the Lord at Bethel because of the people here, people who create a welcoming community of genuine care and people who display an eagerness to demonstrate their faith through loving service and heartfelt worship.
Pastor Gil Kamps
Pastor of Visiting
Pastor Gil is the Pastor of Visiting for Bethel visiting the sick, shut-ins and those who have other needs.
Gilbert Kamps grew up here in the Gallatin Valley on a ranch west of Gallatin Gateway. I left the valley in 1968 after graduating from Manhattan Christian School. Later I received a Masters of Divinity degree from Calvin Theological Seminary in 1977 and completed a Doctor of Ministry degree from Fuller Seminary in 1996. I served five Christian Reformed congregations in my 40 years as a minister of the Word and sacraments. Three congregations were in the USA and 2 in Canada. I officially retired in January, 2017.
My wife, Janice, and I have been blessed with four children, whom we sought to raise to be independent of us and dependent on Jesus. We now have 6 grandchildren.
My mission statement speaks clearly for what I want my life to be until the day I finish my earthly pilgrimage: "Living to influence people for eternity."
I am thankful to be on the team of the whole Bethel congregation. I expect God to be at work among us as we "hunger and thirst" to let the Holy Spirit use our lives for God's glory and our joy.