Pastor's Bookshelf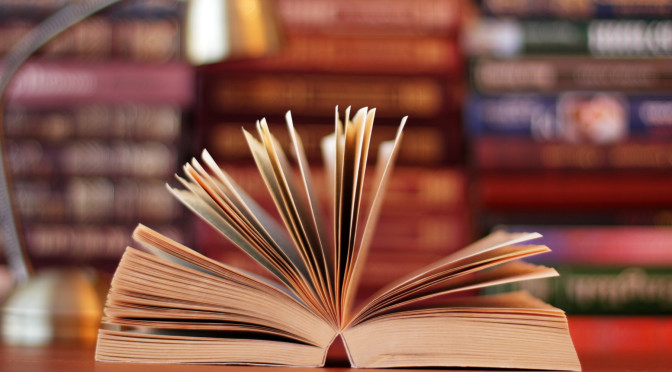 Here are some books Pastor Steve has benefited from or enjoyed reading the last few years. If you have recommendations or questions about books on a certain topic, feel free to contact him.
Theology – The Holiness of God by R.C. Sproul.
This book examines the character of God, specifically His holiness, and how that affects our relationship with God and our life in God's world. As far as theology books go, this is fairly easy to read and yet full of valuable insights.
Christian Living – Respectable Sins by Jerry Bridges.
An examination of some sins we may allow to linger in our lives because they are not "major" sins and how to deal with them. This book is eye-opening to our constant need of God's grace in Jesus Christ.
Christian Living – Suffering by Paul David Tripp.
From the author's personal experience of a time of suffering, he seeks to help Christians see their suffering through the lens of God's character as well as consider a biblical response to suffering.
Christian Living – Crazy Busy by Kevin DeYoung.
A short book that addresses the reality of busyness in our lives and helps us evaluate various causes of busyness.
Relationships – Holding Hands, Holding Hearts by Richard and Sharon Philipps.
This book provides a biblical view of dating and so is primarily addressed to singles. However, as it speaks of a biblical framework for relationships, it could also benefit married couples.
Parenting – Shepherding a Child's Heart by Tedd Tripp.
Similar to the DVD study the Young Couples are watching, this book provides biblical advice on parenting that focuses on heart discipleship rather than primarily behavior modification. A section of this book includes insights on parenting at the various stages of child development.
Athletics/Coaching – The Matheny Manifesto by Mike Matheny.
Written by a Major League Baseball manager, this book provides principles for youth sports in particular. This could be a valuable resource for anyone in coaching, parents with kids in sports, or youth themselves who are involved in sports.
Biography – The Wright Brothers by David McCullough.
A thorough description of the lives of Wilbur and Orville Wright. Many of us know about Kitty Hawk, but this book provides many more fascinating details of the lives of these innovative brothers.
Biography – 7 Men by Eric Metaxas.
If you find biographies too long and detailed, this book might be for you. The author describes the life of 7 important men in history in only about 30 pages each. There is also an equally interesting book called 7 Women by the same author – same idea except detailing the lives of 7 women in history.